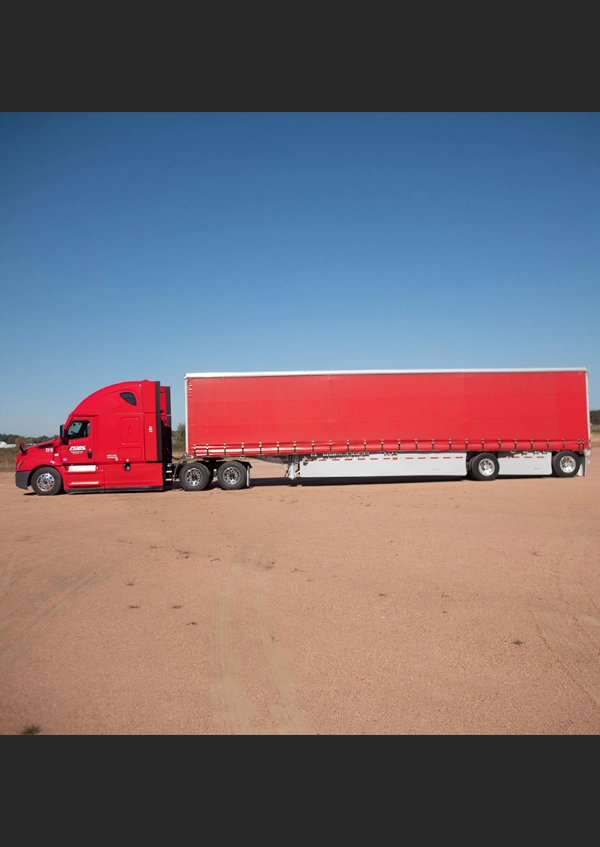 Curtainside Transportation Services
Roehl Transport's Curtainside Division provides the combined advantages of flatbed-style loading and unloading and the protection, efficiency and convenience of a dry van trailer.
Our curtainside fleet is one of the largest, most efficient, and best-run operations of its type in the nation. Our curtainside customers enjoy the flexibility of cross-trained professional drivers, who are knowledgeable in flatbed and curtainside operations, letting you maximize the universal trailer design.

Roehl's 48' Curtainside trailers have removable roof supports at 16' intervals with a rear door open height of 111" and a 51" deck height – making loading and unloading from the side or from the back easy. Your load will be properly secured, and it'll be protected – with no need for tarping!

Our Curtainside Division is a part of our Flatbed group, with over 650 driving teammates who are ready to move your loads! Contact us or get a personalized shipping quote today!
Curtainside FAQs
Almost anything that ships on a flatbed can ship on a curtainside, unless it needs to be loaded from the top via a crane. Common products include building products, doors, windows, insulation, dry wall, lumber, OSB, coils, palletized merchandise and more! Our team of experts can help you determine the best option for your business, so give us a call.
A curtainside can save valuable time by providing full protection for your product without the challenges of tarping.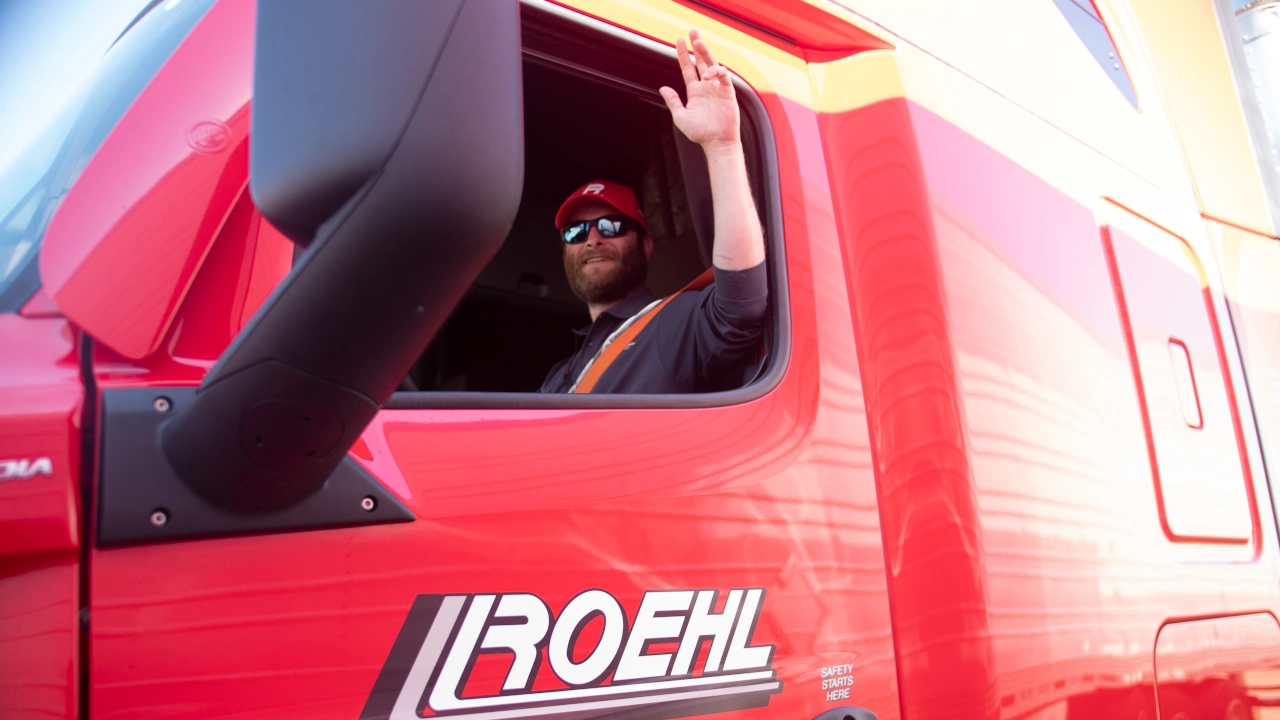 What You Get When Shipping With Roehl Transport
Cost-Effective Service from Planning to Billing
Roehl Capacity Solutions means you have a seamless capacity offering

We can cover freight across multiple locations and service lines
We can build a tailored capacity solution across all 48 states

Route & Fuel Optimization

Helps ensure we provide the best pricing to our customers
Helps ensure your loads are delivered on time and without additional risks

Excellent equipment and the best maintained large fleet in the nation

Trailer tracking technology lets you monitor your loads across your entire network

Our safety performance means less risk of damage and downtime on the road