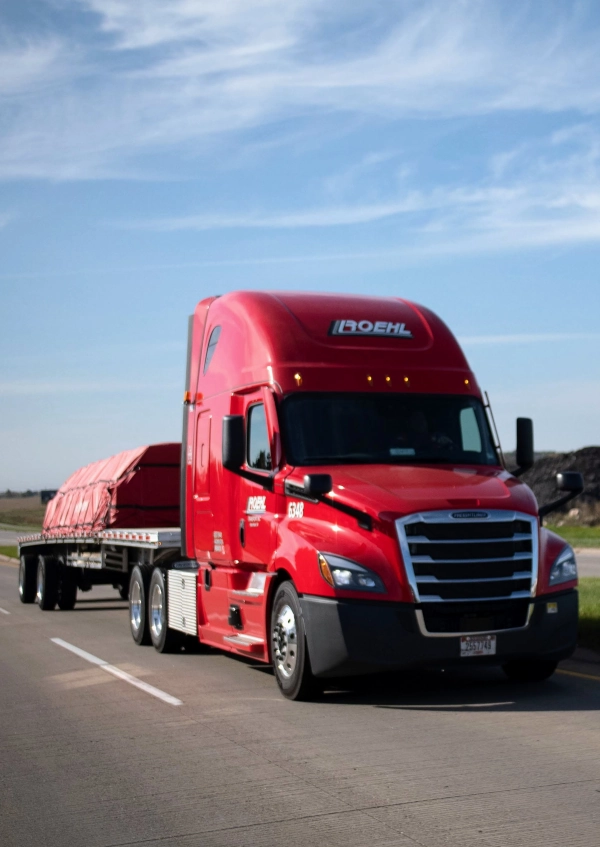 Flatbed Transportation Services
Roehl's Flatbed Division offers skilled flatbed driving professionals and a diverse variety of flatbed equipment to meet all your shipping needs.
Our Flatbed Division includes:
As one of the nation's largest flatbed fleets with multiple capabilities, we have the resources, experience, and expertise to deliver reliable and cost-effective services across America.

We have the capability to haul a wide variety of products including steel, lumber, building materials, machinery, boats, oversized pre-cast concrete and metal beams, and large agricultural, manufacturing or military equipment.

Our long legacy of safety, integrity and delivering success means that you can trust us with your flatbed shipping requirements. Our experienced, professional flatbed division drivers are among the best in the business at load securement and scaling flatbed loads of all types. That means added flexibility and security for your shipment.

We have over 650 Flatbed Division driving teammates who are ready to move your loads! Contact us or get a personalized shipping quote today!
Flatbed FAQs
Yes! We have multiple dedicated flatbed customers who appreciate committed capacity and superior on time service. From short term projects to longer agreements, Roehl Dedicated solutions will provide you with the capacity and knowledge to optimize your freight flows and ensure your loads are consistently delivered on time and safely.
Roehl's Flatbed Division services customers across the nation. We have terminals in Phoenix, Dallas, Chicago, Atlanta & Wisconsin.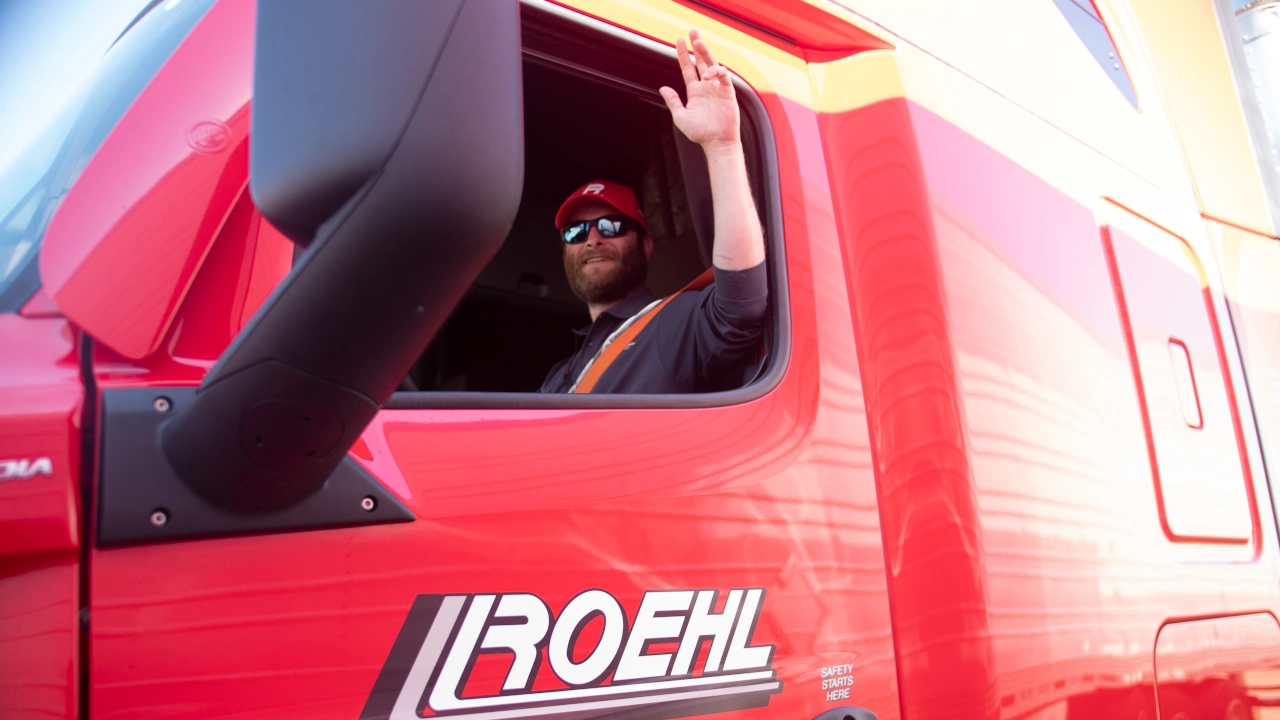 What You Get When Shipping With Roehl Transport
Cost-Effective Service from Planning to Billing
Roehl Capacity Solutions means you have a seamless capacity offering

We can cover freight across multiple locations and service lines
We can build a tailored capacity solution across all 48 states

Route & Fuel Optimization

Helps ensure we provide the best pricing to our customers
Helps ensure your loads are delivered on time and without additional risks

Excellent equipment and the best maintained large fleet in the nation

Trailer tracking technology lets you monitor your loads across your entire network

Our safety performance means less risk of damage and downtime on the road
Contact Us
Let us take care of your shipping needs, so you can focus on your core business.