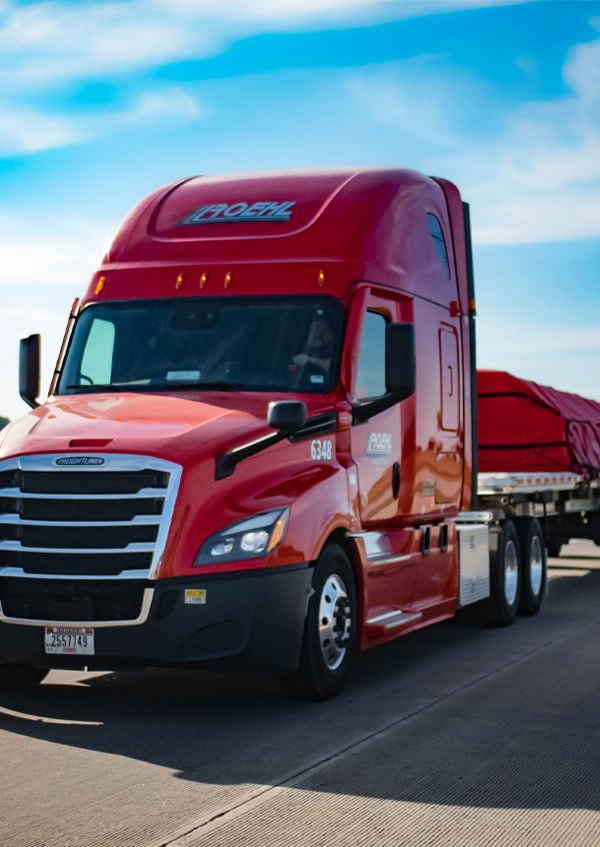 Why Choose Roehl Transport
We deliver confidence and satisfaction through flawless transportation solutions, and we're built on values that matter to you.
Our Values
Roehl Transport's values are the foundation on which our company has been built, and they continue to provide our teams guidance to accomplish our mission. Our cornerstone value of safety is a deeply held belief beyond compromise, and our values of Innovation, Delivering Success, Doing the Right Thing and being Driver Driven mean when you choose Roehl, you get one of North America's safest, most successful trucking companies.
Innovation & Technology
We are a true transportation industry innovator. From real-time load tracking on tractors and box trailers to internal and external product EDI/API capabilities, to route planning and optimization to our smartphone app with features like electronic document and load securement photo submission, we leverage technologies to deliver better service to you. Our Tier 3 Data Center has a 99.982% Uptime, and we've leveraged technology and equipment to make delivering your freight more efficient and safer.
Maintenance & Service
Roehl operates and maintains one of the newest fleets in the industry. Our terminals have 24/7 maintenance facilities, and our safety lane inspectors help our drivers ensure their equipment is safe and ready to go. Our drivers also have access to 24/7 maintenance support for over the road breakdowns, and we measure our downtime in minutes, not days like others might. We also invest heavily in safety features on our equipment and training for our teammates because keeping our trucks, trailers and drivers moving helps us deliver for our customers.
Risk Management
From our safety culture and drivers who meet our high expectations and standards for safety performance to our late-model equipment that is expertly maintained, we work to minimize risk to your shipments.
Professional Drivers
Our more than 2,400 driving teammates hold safety and delivering success as values, so you know you'll get premium service when you ship with Roehl Transport.


Let us quote your shipping business!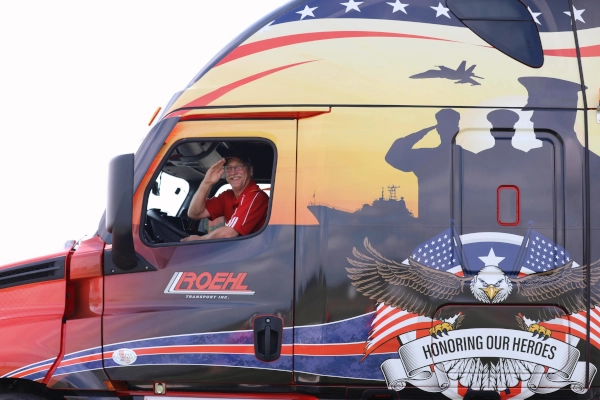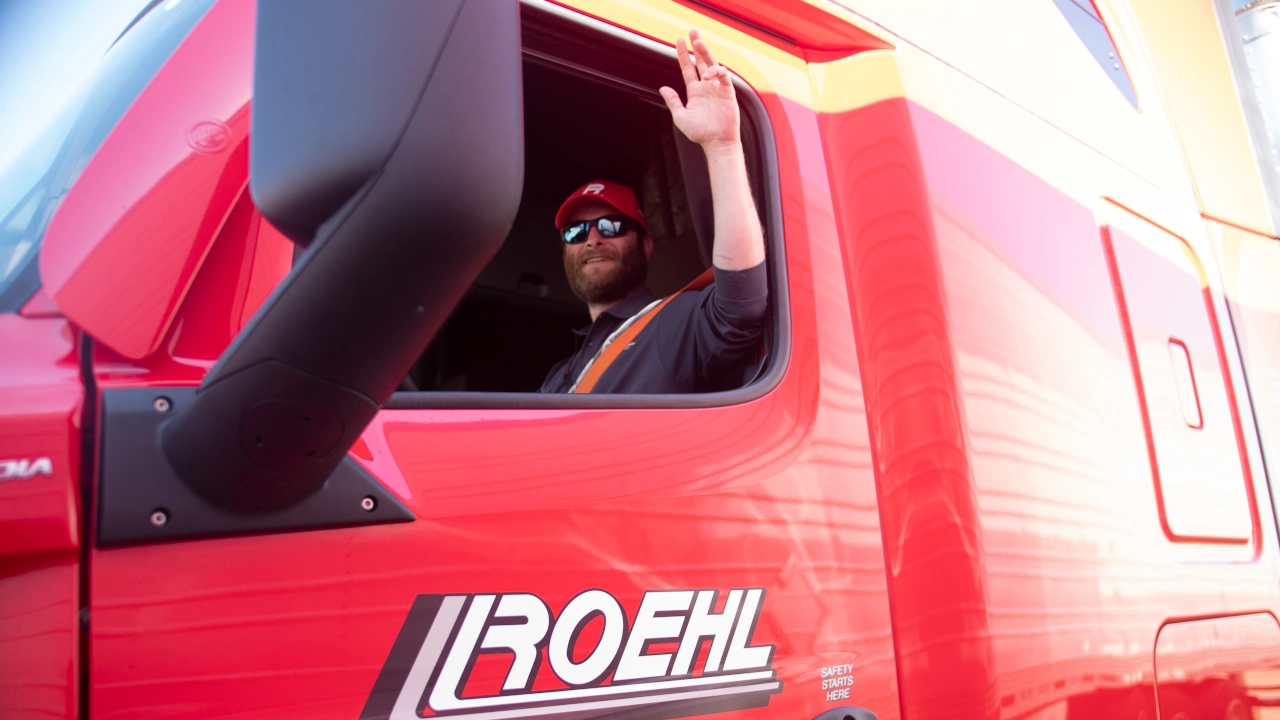 What You Get When Shipping With Roehl Transport
Cost-Effective Service from Planning to Billing
Roehl Capacity Solutions means you have a seamless capacity offering

We can cover freight across multiple locations and service lines
We can build a tailored capacity solution across all 48 states

Route & Fuel Optimization

Helps ensure we provide the best pricing to our customers
Helps ensure your loads are delivered on time and without additional risks

Excellent equipment and the best maintained large fleet in the nation

Trailer tracking technology lets you monitor your loads across your entire network

Our safety performance means less risk of damage and downtime on the road