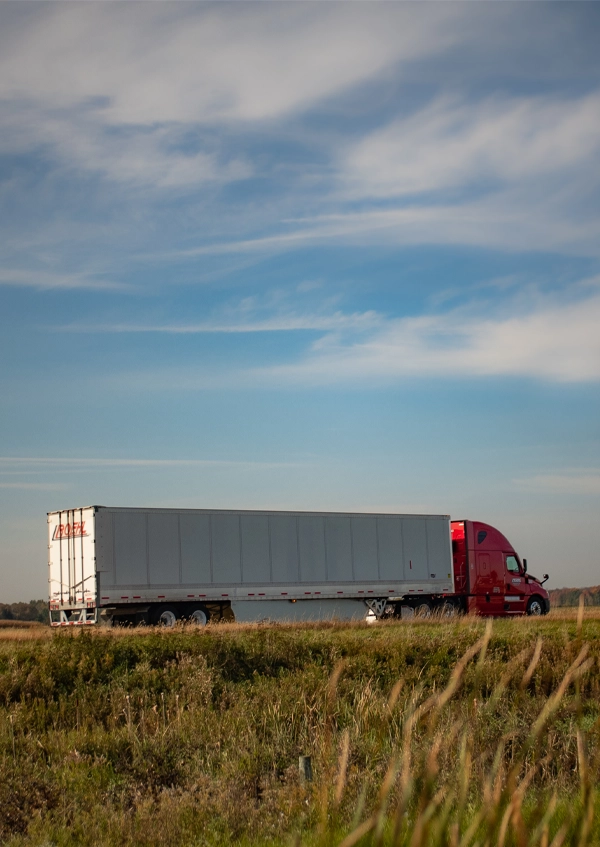 Dry Van Transportation Services
Hauling a broad range of general commodities, our Dry Van Division offers major capacity of truckload coverage throughout the continental 48 states and Canada.
With Roehl Dry Van, we provide industry-leading on-time service with full tracking and tracing technology on one of the largest fleets in America.

Our nearly 1,000 drivers and over 4,150 trailers provide full GPS tracking; sensors that monitor real-time position and trailer load status (empty, loaded). Our systems provide you full visibility using GPS geofencing to determine when our trailers enter and exit your facility and arrive and depart the destination location - so you can track and monitor your freight across the network. These investments in our technology help support our industry leading on-time service.

Our 53' swing and roll door dry van trailers have an average age of 2.5 years and are maintained at the highest standard in the industry. Each trailer has side-wall composite, plate construction. We offer vertical e-Track every 48"- 50" with a 24,000 lb. forklift axle floor-rating.

Our Dry Van teammates are ready to move your truckload freight! Contact us or get a personalized shipping quote today!
Dry Van FAQs
Roehl's Dry Van Division services customers across America; our largest lane density is East of Colorado with large regional fleets in Texas, the Upper Midwest, Southeast and Northeast areas.
Yes! We have experience creating new dedicated fleets or replacing an existing private fleet. From 2 to 100 truck operations, we can offer a tailored solution to meet your supply chain needs.
Roehl dry van trailers offer a Cubic Capacity of 4,085 cubic feet.
Haul Capacity: 46,500 lbs. Exterior: 53' L x 102" W x 13'6 H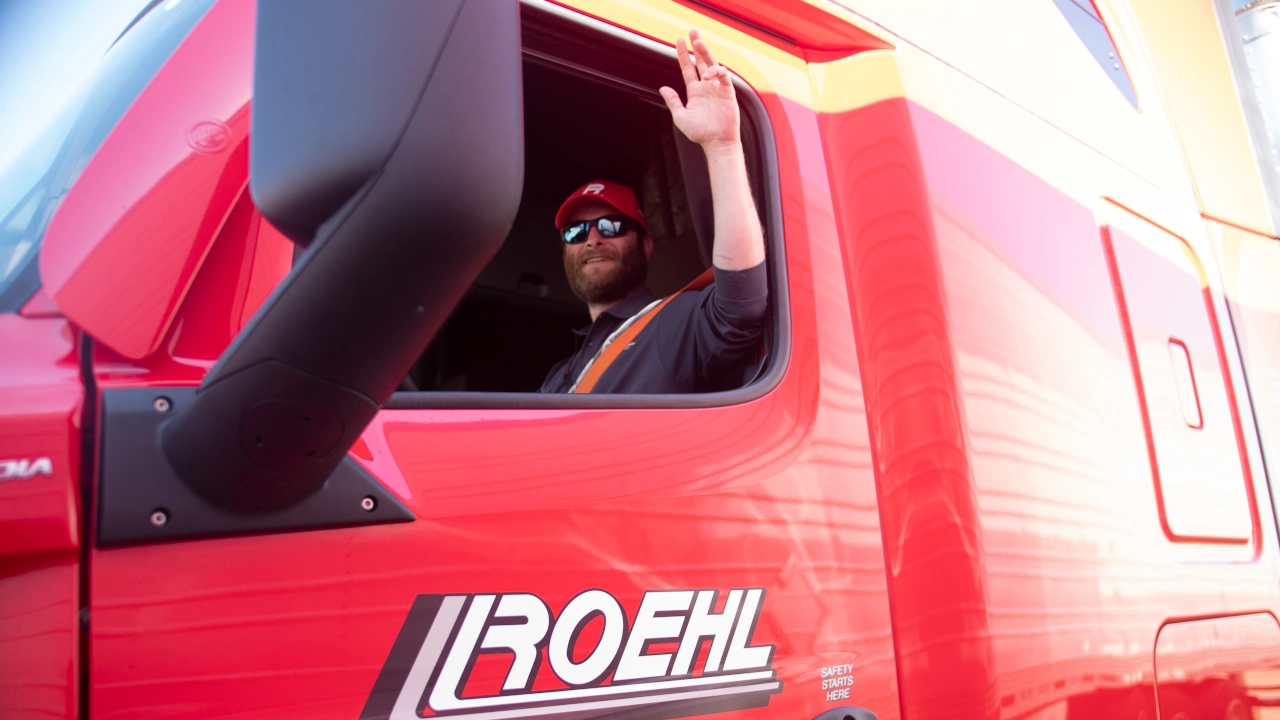 What You Get When Shipping With Roehl Transport
Cost-Effective Service from Planning to Billing
Roehl Capacity Solutions means you have a seamless capacity offering

We can cover freight across multiple locations and service lines
We can build a tailored capacity solution across all 48 states

Route & Fuel Optimization

Helps ensure we provide the best pricing to our customers
Helps ensure your loads are delivered on time and without additional risks

Excellent equipment and the best maintained large fleet in the nation

Trailer tracking technology lets you monitor your loads across your entire network

Our safety performance means less risk of damage and downtime on the road
Contact Us
Let us take care of your shipping needs, so you can focus on your core business.